Michael Haight
"Best of the Bar" - Kansas City Business Journal, 2015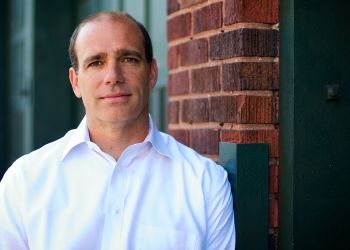 Michael Haight graduated from the University of Kansas School of Law in 1993. While there, he was the recipient of both the James P. Mize Trial Advocacy Award and the American Jurisprudence Award in Advanced Litigation. Since 1995, his practice has been limited almost exclusively to workers' compensation claims in both Kansas and Missouri.
A Caring Approach
Mike spent seven years of his practice representing employers and insurance carriers. This has resulted in a unique understanding of the tactics and procedures used against injured workers – and how best to counter them. He has since spent the past 11 years exclusively pursuing the causes and needs of those who have been hurt on the job and whose rights are being denied.
Life Outside of the Office
Mike lives with his beautiful wife, Jeannie and their three children. He is actively involved in his community and has been a guest instructor in workers' compensation at Baker University. Whenever possible, he and Mike Stang are on their motorcycles.
"Over the years, I have found the greatest challenge to injured workers to be the lack of honest information being given by the employer and its insurance carrier. Too many times, this causes good people to miss out on benefits they rightfully deserve. The greatest reward as an attorney is when a client feels the relief and gratitude that comes from knowledge and aggressive representation."